Sea Moss…Who Knew?
The only superfood that contains 92 of the essential
minerals that your body needs.
92 Vitamins and Minerals
And so much more
Rids body of excess mucus
Immunity Booster
Supports thyroid health
Promotes Healthy Skin/Hair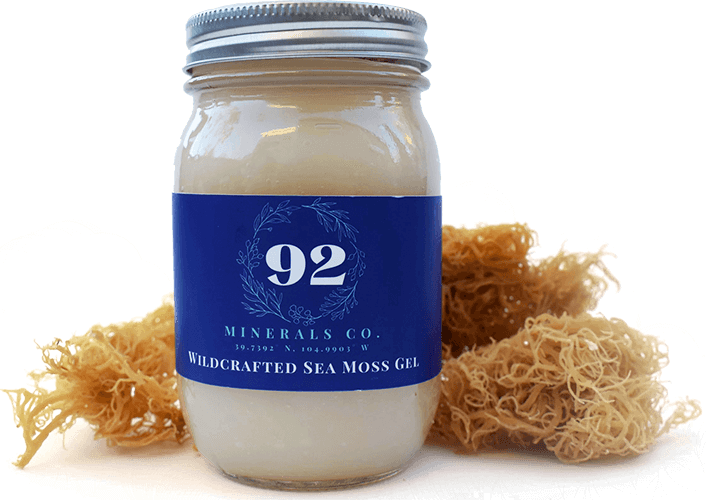 Aids in joint pain relief + mobility
Rich in essential minerals
Workout Recovery
Soothes digestive track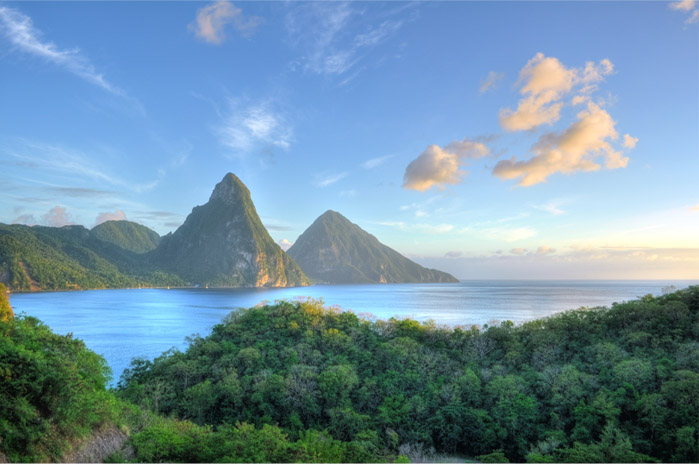 Vieux Fort, St Lucia
The Source of the World's Best Sea Moss
At 92 Minerals Company the first goal we established was to source the absolute best sea moss that the world had to offer. To ensure that not only was the sea moss the best quality in the world but that it was also responsibly and sustainably sourced in a manner that not only took care of our planet but also the people who we would partner with to source it.
The prestigious waters of St Lucia provide not only the cleanest environment for sea moss to grow but also the most mineral dense waters thank to the Qualibou Volcano. The waters are protected from high volumes of boat traffic which pollute the environment and the sea moss. In fact, the location of our sea moss source is miles away from the closet boat harbor and is tucked away from the paths of boating traffic.
I bought this product for my teenage daughter to help treat her issues with acne. She had typical teenage acne but it was exasperated because of her wearing a mask all the time. It was really bad and I was heartbroken to see her have to go through it. She started using sea moss gel both topically on her face as a mask and internally in her breakfast smoothie or oatmeal everyday and I kid you not, within two days her acne was healing and within a week it had virtually disappeared. Her skin looks like it did before she started getting hormonal teenage acne. The sea moss gel is the only thing that has helped her and we are forever grateful!
– Kelly & Amanda Denver, CO

I love the cinnamon-maple flavor "Cinn City" and I've really noticed a difference in the increase of my energy levels. Great product!
– Kim Loveland, CO

This stuff is worth the hype. It's the best supplement I've found for post workout recovery.
– Adam Denver, CO

I know everyone uses this gel for themselves, but I was recommended to use it for my dog. He had horrible skin sores that I couldn't control and I couldn't afford to keep sending him to the groomer for weekly medicated baths and to the vet for countless medications. I started adding sea moss gel to his water morning and night and put the gel on his sores directly at night before bed. I think it's been a little over a week and the sores are scabbing over are some of the smaller ones are completely healed. My dog and my wallet are very happy!
– Aaron Las Vegas, NV

My daughter told me about sea moss gel for my joints. I am 3 months out from my first of two knee replacements. I've noticed some pain relief and improvement in the mobility of my knees but what has really helped me with sea moss is how much better my sleep has gotten. I'm falling asleep easier and my duration and quality of sleep is so much better. The better sleep is really what's getting me by until I can have my surgeries. I look forward to continuing to use sea moss to help with my recovery from surgery as well.
– Bill Johnstown, CO

To be honest…….For me it's the hangover cure.
– Peter Denver, CO

So, I started adding a tablespoon of plain sea moss gel to some water for my plants once a week and it literally brought some of my plants back from the grave. I'm not great with plants to begin with so this sea moss saved the day.
– Courtney White Bear, MN

As a nurse on the frontlines, I highly recommend using sea moss gel daily for the immunity boosting benefits.
– Elliot Castle Rock, CO

I started using 92 minerals sea moss for myself and for my husband during his radiation treatments for prostate cancer. On days that he was too sick and tired to even eat, it was comforting to know that he was getting a good dose of minerals, vitamins and nutrients in with sea moss. I would just add sea moss to his meal replacement shakes or to his water if he wasn't feeling up to having a shake. I needed sea moss added to my coffee everyday to give me that extra energy to be able to handle all the things that are still required of a mother and wife even when my husband was in the fight of his life. Many thanks and blessing to the 92 mineral team!
– Lori Boulder City, NV

I've been a supporter of 92 minerals sea moss gel since the beginning. I have known for a long time about the benefits of sea moss but I couldn't find a reliable, quality source, until I found this company. I've lost 32 lbs while on my sea moss regime. I obviously incorporated a healthy diet and exercise but none of it would have been possible without sea moss. I never miss a dose and some days I double up. Oh, and it's also good for your skin and beard.
– Foe Denver, CO

Good product, fast shipping.
– Raymond Henderson, NV

I gotta have this stuff year round, especially with this covid and flu season. The immunity support and removal of excess mucus in this sea moss gel can't be matched by anything else on the market. And this company has good pricing, unlike some people who totally price gouge on their sea moss. I appreciate y'all. I'm for sure a repeat customer.
– Pat Denver, CO

Our most versatile and best selling gel with virtually no flavor or scent. Our original can be used in a wide variety of ways, as well as the most sensible gel for topical uses
Add to cart
The go to gel for kids as well as the best method for consuming on its own straight from the jar, off the spoon
Add to cart
With flavors reminiscent of French Toast, Cinn City is the perfect addition to breakfast. Use gel in oatmeal, yogurt or off the spoon
Add to cart